PotterVilla Academy
---
—A homeschool center for faith, learning, and expansion.
With interests in Christian growing, agrarian living, musical playing and computer programing, PotterVilla is an entrepreneurial playground.

Welcome to PotterVilla.NET!

We would encourage you to visit our

blog

for a current synopsis of our endeavors. Also, for a general discussion of what we are about, checkout the

about us

page.

You may also find some of our fellow bloggers of interest; see the sidebar for their latest witty and relevant postings.

At the very bottom, we have listed some of the businesses we patronize—home grown businesses centered on family and community with excellent customer service and reasonable prices—and we encourage you to check out their stores.

You may also enjoy the various daily spotlights featured on the sidebar.

Enjoy your visit to our community!

PVA
PotterVilla Associates



PotterVilla Associates provides a variety of products and services for your convenience and edification.

PotterVilla Academics

provides experienced tutoring in music, math and general education. They also teach an exceptionally effective method of writing—the IEW technique—which gives structure and style to more than just awkward composition.

PotterVilla Accounting provides customized, accurate accounting for anything from small business record keeping to year round payroll management.

PotterVilla Acoustics is your source for original music arrangements and CDs. Order Cds here:

Kunaki drop shipping page PotterVilla Acres

lawn care has affordable rates on lawn mowing in the Charlotte, MI area.

PotterVilla Applied Technology

, for all your Internet and general computing needs, provides website design and programming, hardware troubleshooting and data archival. They specialize in helping you comprehend technology.

PotterVilla Pastured Poultry

, providing a healthier, tastier, and just plain better product, sells a higher grade of chicken.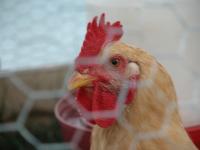 We look forward to serving you!